This article is part of TPM Cafe, TPM's home for opinion and news analysis. It was originally published at The Conversation.
Many people believe governors make good presidents. In fact, a 2016 Gallup Poll found that almost 74% of people say that governing a state provides excellent or good preparation for someone to be an effective president. As a result, many political commentators have tried to explain why Florida Gov. Ron DeSantis is stumbling in his campaign for president.
Some say it is because he is stiff or awkward on the campaign trail, or his path to the nomination is not really to the political right of former President Donald Trump, or he needs to step up and directly confront the former president.
But as the former executive director of the National Governors Association for 27 years, I have worked with well over 300 governors. During that time I have been part of many conversations with governors regarding other governors running for president. So I know that some current and former governors on both sides of the aisle would have another reason for why DeSantis is stalling. If you were to ask them, I expect they would mostly smile and say quietly, "It is because he has become an imperial governor" – one who believes he is all-powerful and that all his decisions will be just applauded and never questioned or opposed.
A dominant position
Unlike presidents, who are seldom able to politically dominate Washington, D.C., many governors can dominate their states – so much so that some begin to believe they can do nothing wrong. Essentially, they believe they can do anything.
That experience often creates a false impression that what they did in their states they can do for the nation. A recent Miami Herald opinion article called DeSantis an anti-woke, anti-LGBTQ+ politician who has become known for fighting drag queens, critical race theory and Disney.
These are not exactly issues important to citizens of most other states and thus not useful as a foundation for a presidential campaign. This is clearly reflected in a recent New York Times poll of Republicans, where only 17% supported an anti-woke campaign, while 65% supported a law-and-order campaign.
Significant power
Governors traditionally have more constitutional and legal powers than do presidents, particularly in terms of budgets and in cases of emergency.
In fact, former governors Ronald Reagan, Bill Clinton and George W. Bush were known to remark, when they were president, that they wished they had the budget powers they had when they were governor. Often, I heard these comments during discussions with governors at National Governors Association meetings.
To reduce federal spending, Congress and the president must agree.
But most governors have line-item veto authority over budgets, allowing them to strike funding for specific programs, subject only to the override by a super-majority of the legislature.
Similarly, many governors can cut previously enacted state budgets by up to 5% without consent from the legislature.
Some governors can even spend federal funds sent to the state without legislative approval. For instance, Ohio Gov. John Kasich, a Republican, unilaterally expanded Medicaid eligibility in his state in 2013 under the Affordable Care Act – over the objections of his fellow GOP members who controlled the state General Assembly.
By contrast, President Joe Biden has struggled to reduce the burden of student loan debt, and, in fact, his plan was overturned by the Supreme Court.
Governors also typically have more power than presidents during emergencies. During the pandemic, all 50 governors declared states of emergency that allowed them to expand health care workers' ability to provide care, reducing hospitals' and doctors' liability to lawsuits, and protected consumers from price gouging on necessities. They were also able to require certain groups of people to wear masks and get vaccinated, and even shut down bars and restaurants for periods of time.
When then-President Trump declared a federal COVID-19 emergency, his powers were largely restricted to the health care programs that the federal government administers, such as Medicare and Medicaid, and efforts by the Department of Health and Human Services.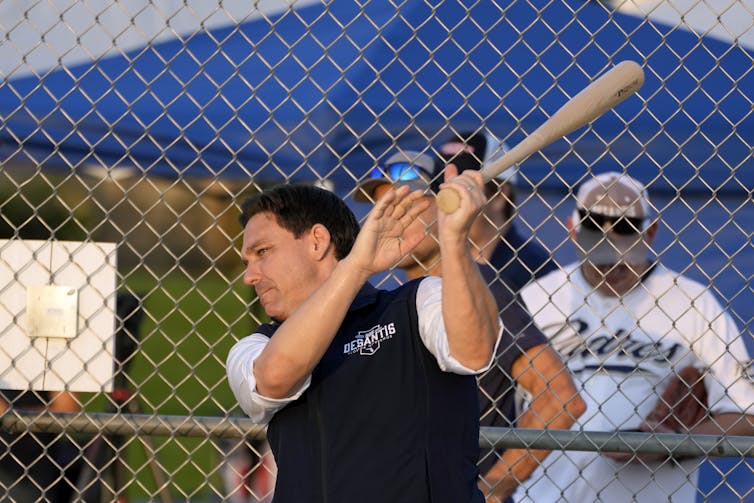 Political prominence
Governors often are the dominant political force in their states. They particularly tend to overshadow the legislative and judicial branches – which significantly limit the power of the president at the federal level.
Governors dominate the legislature, in part, because state lawmakers tend to have very few staff to help them – if any at all. By contrast, U.S. House members each have about 18 staff members, and senators average about 40 staffers.
And that doesn't include committee staff members or the support organizations of the Congressional Research Service, the Congressional Budget Office and the Government Accountability Office, which work for committees and members.
In addition, most state legislators are part time and may only be in session a few weeks per year. The commonwealth of Virginia is like many states, only meeting for 60 days in even years and 30 days in odd years – though those sessions are often extended by up to 15 days.
It is also true that many governors have legislatures with huge majorities of the same party, which often minimizes any opposition. In Florida, for instance, 28 of the 40 senators are Republican, and 85 of the 120 House members are as well. This adds up to a veto-proof majority for DeSantis.
Governors tend to dominate state supreme courts, too. Most states' justices, who are typically appointed by the governor, have both term limits and age limits, which means turnover is much more rapid. Therefore, states' top judges are more likely to have been appointed by the current sitting governor – as opposed to the federal Supreme Court, where judges have life appointments and can serve through many presidencies.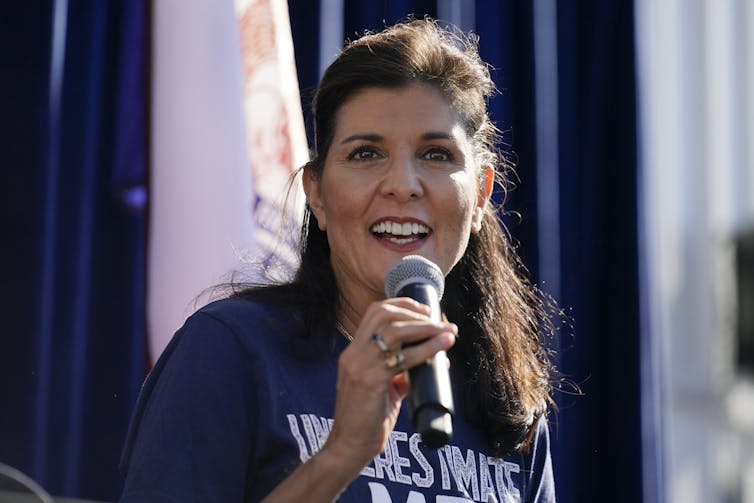 A matter of timing
A governor most often begins to view himself as imperial during the first couple of years after a very successful reelection – and only in states with large populations.
The last governor that I remember who reached imperial status was Scott Walker, Wisconsin's governor from 2011 to 2019. He ran for president in 2016 but withdrew after only two months because of his poor showing in the polls.
This year, in addition to DeSantis, five other former or current governors have declared they are running for president. And at least one is still considering doing so. But most of them are not imperial governors nor at risk of becoming one.
Mike Pence, the former governor of Indiana, never became imperial because he never ran for reelection. Instead, he was chosen by Donald Trump to be his vice president. In addition, many in his party believe he would have had difficulty in his bid for reelection.
Former Gov. Chris Christie of New Jersey never reached imperial status because he governed in a state where the legislature was dominated by the opposite party. Former Arkansas Gov. Asa Hutchinson served in a very small state, with only 3 million people. Former South Carolina Gov. Nikki Haley also served in a small state, of 5 million people. Any power she might have carried from the governorship into a run for the presidency has dissipated in the six years she has been out of office, including serving as U.S. ambassador to the United Nations. Gov. Doug Burgum of North Dakota serves in an even smaller state, with less than a million people. Virginia Gov. Glenn Youngkin is reportedly still considering a run.
DeSantis, by contrast, is a second-term governor of a large state. Florida is the third most-populated state, with 22.2 million residents as of July 2022. And in 2022, DeSantis won reelection in a landslide with 59.4% of the vote.
The state legislature is dominated by people of the same political party, and DeSantis has appointed five of the seven justices on the state supreme court.
There is no question that Trump's recent indictments have made him a stronger candidate for the nomination. Whether this strength will last is unclear as the court cases play out.
But if DeSantis continues to be an imperial governor, he will not be able to take advantage of any erosion in support for the former president and risks being just a footnote in the 2024 race – and may have to forget about 2028 as well.
This article is republished from The Conversation under a Creative Commons license. Read the original article.