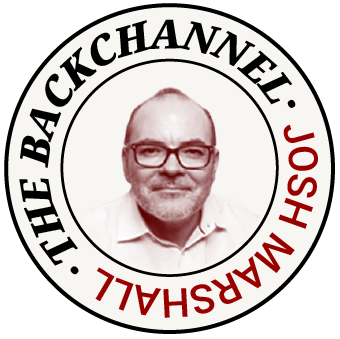 One must-read delivered daily to your inbox
Vol. 2 No. 86: Navigating the News from the Israel-Hamas War
October 10, 2023 3:37 p.m.
Today I share some updates about moves to create an emergency government of national unity in Israel. But I — perhaps more importantly — share some resources that I use to navigate the flood of information — often chaotic, contradictory...
Want to keep reading?
Join TPM and get The Backchannel member newsletter along with unlimited access to all TPM articles and member features.
Latest In The Backchannel
Not yet a TPM Member?

I'm already subscribed

Sign up for the FREE weekly edition of The Backchannel

One must-read from Josh Marshall delivered weekly to your inbox

One must-read from Josh Marshall delivered weekly to your inbox