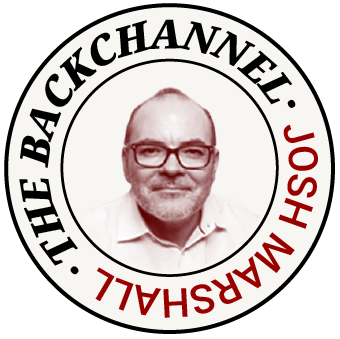 One must-read delivered daily to your inbox
Vol. 2 No. 84: On to the Succession
October 4, 2023 4:09 p.m.
Unless you've been living under a rock you know that yesterday Kevin McCarthy was ousted from the Speakership and then, in an even greater surprise, announced he was giving up trying to reclaim his office and effectively ended his political...
Want to keep reading?
Join TPM and get The Backchannel member newsletter along with unlimited access to all TPM articles and member features.
Latest In The Backchannel
Not yet a TPM Member?

I'm already subscribed

Sign up for the FREE weekly edition of The Backchannel

One must-read from Josh Marshall delivered weekly to your inbox

One must-read from Josh Marshall delivered weekly to your inbox