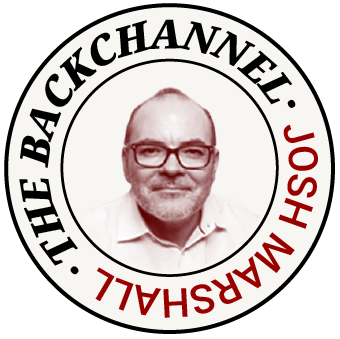 One must-read delivered daily to your inbox
Vol. 2 No. 81: Don't Be Fooled By House GOP Follies
September 29, 2023 4:24 p.m.
Official D.C. is starting to think House Speaker Kevin McCarthy (R-CA) might actually be getting the boot. One publication reports that insiders don't think he'll make it to the end of the year. Don't believe the hype. McCarthy and whoever...
Want to keep reading?
Join TPM and get The Backchannel member newsletter along with unlimited access to all TPM articles and member features.
Latest In The Backchannel
Not yet a TPM Member?

I'm already subscribed

Sign up for the FREE weekly edition of The Backchannel

One must-read from Josh Marshall delivered weekly to your inbox

One must-read from Josh Marshall delivered weekly to your inbox