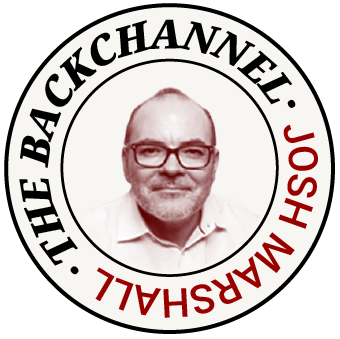 One must-read delivered daily to your inbox
Vol. 2 No. 79: Trump's Two Storylines
September 27, 2023 4:09 p.m.
The political world spent July and August marveling over Trump's hopeless legal predicament. September has been all about Trump's menace and power. In today's edition of The Backchannel I consider Trump's very different storylines and our great difficulty of seeing...
Want to keep reading?
Join TPM and get The Backchannel member newsletter along with unlimited access to all TPM articles and member features.
Latest In The Backchannel
Not yet a TPM Member?

I'm already subscribed

Sign up for the FREE weekly edition of The Backchannel

One must-read from Josh Marshall delivered weekly to your inbox

One must-read from Josh Marshall delivered weekly to your inbox