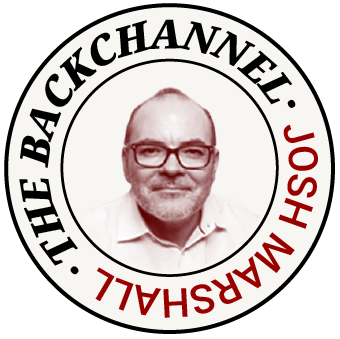 One must-read delivered daily to your inbox
Vol. 2 No. 76: One More Time About Presidential Tickets
September 20, 2023 2:29 p.m.
Just when I think I'm out they pull me back in! Yes, one more time about why no one ever gets pulled from the presidential ticket. But don't worry: this one's super cool. In Which Josh Returns to the Prez...
Want to keep reading?
Join TPM and get The Backchannel member newsletter along with unlimited access to all TPM articles and member features.
Latest In The Backchannel
Not yet a TPM Member?

I'm already subscribed

Sign up for the FREE weekly edition of The Backchannel

One must-read from Josh Marshall delivered weekly to your inbox

One must-read from Josh Marshall delivered weekly to your inbox