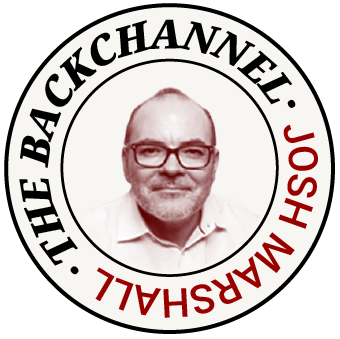 One must-read delivered daily to your inbox
Vol. 2 No. 75: Nope, Harris Ain't Getting Dumped Either
September 19, 2023 2:48 p.m.
These are the times that try Democrats' souls, it seems. And strain the imaginations of commentators looking for column ideas as we swing into the fall. We've got a new bright idea: finding a new running mate for Joe Biden....
Want to keep reading?
Join TPM and get The Backchannel member newsletter along with unlimited access to all TPM articles and member features.
Latest In The Backchannel
Not yet a TPM Member?

I'm already subscribed

Sign up for the FREE weekly edition of The Backchannel

One must-read from Josh Marshall delivered weekly to your inbox

One must-read from Josh Marshall delivered weekly to your inbox