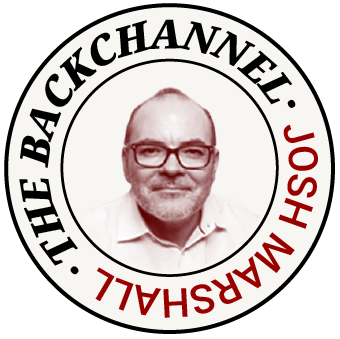 One must-read delivered daily to your inbox
Vol. 2 No. 70: Our Continuing Convo About Musk, Ukraine and Starlink
September 11, 2023 4:46 p.m.
In most editions of The Backchannel, I share a single post. This one is a bit different in that I want to share an ongoing conversation we're having about Elon Musk's decision, about exactly a year ago, to block a...
Want to keep reading?
Join TPM and get The Backchannel member newsletter along with unlimited access to all TPM articles and member features.
Latest In The Backchannel
Not yet a TPM Member?

I'm already subscribed

Sign up for the FREE weekly edition of The Backchannel

One must-read from Josh Marshall delivered weekly to your inbox

One must-read from Josh Marshall delivered weekly to your inbox