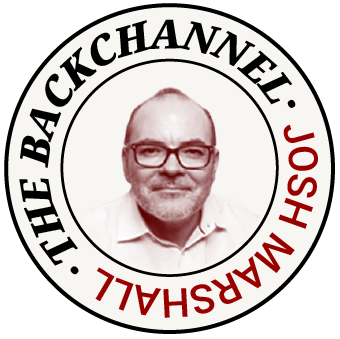 One must-read delivered daily to your inbox
Vol. 2 No. 67: Elon Musk's Excellent Adventure with Anti-Semites Over Labor Day Weekend
September 5, 2023 2:51 p.m.
The antic and unpredictable Musk turned his fire on the Anti-Defamation League over the long Labor Day weekend, blaming the organization for all Twitter's financial woes, threatening a lawsuit and generally sopping up the adulation of the platform's top anti-Semitic...
Want to keep reading?
Join TPM and get The Backchannel member newsletter along with unlimited access to all TPM articles and member features.
Latest In The Backchannel
Not yet a TPM Member?

I'm already subscribed

Sign up for the FREE weekly edition of The Backchannel

One must-read from Josh Marshall delivered weekly to your inbox

One must-read from Josh Marshall delivered weekly to your inbox