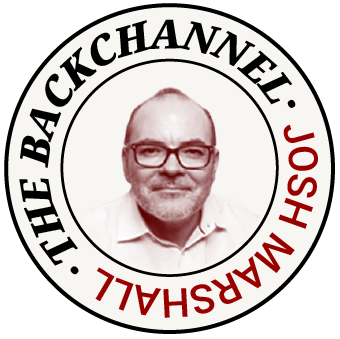 One must-read delivered daily to your inbox
Vol. 2 No. 62: Trump Gets the Mugshot He Always Wanted
August 25, 2023 2:33 p.m.
Wait? He wanted it? How can that be? I explain in today's edition of The Backchannel. The Mugshot – And Trump's Long Hard Battle To Finally Get Arrested Originally Published: August 25, 2023 10:28 a.m. How did we get here?...
Want to keep reading?
Join TPM and get The Backchannel member newsletter along with unlimited access to all TPM articles and member features.
Latest In The Backchannel
Not yet a TPM Member?

I'm already subscribed

Sign up for the FREE weekly edition of The Backchannel

One must-read from Josh Marshall delivered weekly to your inbox

One must-read from Josh Marshall delivered weekly to your inbox