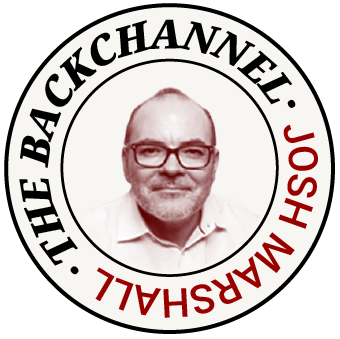 One must-read delivered daily to your inbox
Vol 2. No. 58: It's No Surprise Biden's Not Getting Credit for the Economy (Yet)
August 18, 2023 1:11 p.m.
It's one of Democrats' biggest gripes: The U.S. has done better coming out of the pandemic than almost any other peer economy in Europe or Asia. And yet Biden gets zero credit for the achievement. In fact, even amidst his...
Want to keep reading?
Join TPM and get The Backchannel member newsletter along with unlimited access to all TPM articles and member features.
Latest In The Backchannel
Not yet a TPM Member?

I'm already subscribed

Sign up for the FREE weekly edition of The Backchannel

One must-read from Josh Marshall delivered weekly to your inbox

One must-read from Josh Marshall delivered weekly to your inbox