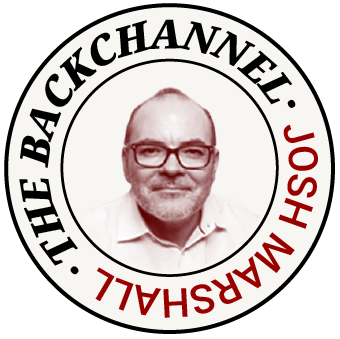 One must-read delivered daily to your inbox
Vol. 2 No. 66: We've Only Begun to Unpack Rudy's Crime Spree
September 1, 2023 3:29 p.m.
In today's Backchannel heading into the long holiday weekend I look at some new threads tied to Rudy Giuliani's Joe Biden Dirt Safaris back in Ukraine in 2019 and why we still don't have the real story on that great...
Want to keep reading?
Join TPM and get The Backchannel member newsletter along with unlimited access to all TPM articles and member features.
Latest In The Backchannel
Not yet a TPM Member?

I'm already subscribed

Sign up for the FREE weekly edition of The Backchannel

One must-read from Josh Marshall delivered weekly to your inbox

One must-read from Josh Marshall delivered weekly to your inbox