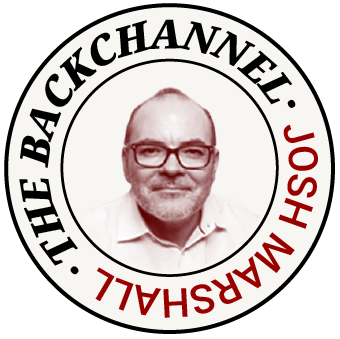 One must-read delivered daily to your inbox
Vol 2. No. 53: A Reply to Jack Goldsmith's Times Oped on the Trump Prosecution
We can dismiss arguments from all the standard Trump acolytes. But we should listen to those who aren't inveterate Trumpers or part of the general Trump degeneracy. Yet the arguments we're hearing our pretty weak. Today I read an article...
Want to keep reading?
Join TPM and get The Backchannel member newsletter along with unlimited access to all TPM articles and member features.
Latest In The Backchannel
Not yet a TPM Member?

I'm already subscribed

Sign up for the FREE weekly edition of The Backchannel

One must-read from Josh Marshall delivered weekly to your inbox

One must-read from Josh Marshall delivered weekly to your inbox