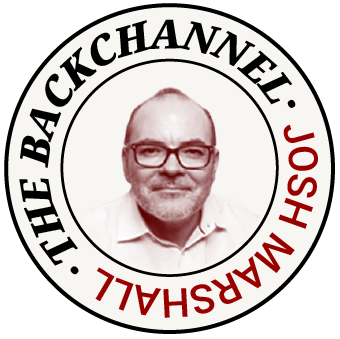 One must-read delivered daily to your inbox
Vol 2. No. 51: Mike Pence's Vaguely Inspiring Supervised Visit with his Dignity
Folks, that's a wrap for another week in The Backchannel. It's been an eventful one. Today I look at the most preposterous contender in this year's GOP presidential primary and why he finally seems to have realized there's no squaring...
Want to keep reading?
Join TPM and get The Backchannel member newsletter along with unlimited access to all TPM articles and member features.
Latest In The Backchannel
Not yet a TPM Member?

I'm already subscribed

Sign up for the FREE weekly edition of The Backchannel

One must-read from Josh Marshall delivered weekly to your inbox

One must-read from Josh Marshall delivered weekly to your inbox