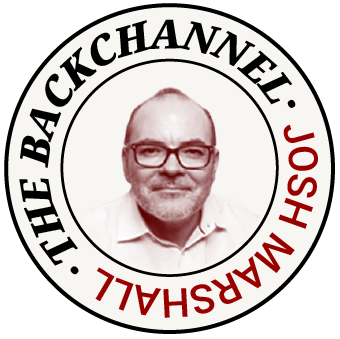 One must-read delivered daily to your inbox
Vol 2. No. 41: A Jan 6th Election
One thing Ron DeSantis has learned in recent months is that elections don't tend to be about the past. COVID mitigation policies profoundly polarized the United States. But even on the right people only care so much about how quickly...
Want to keep reading?
Join TPM and get The Backchannel member newsletter along with unlimited access to all TPM articles and member features.
Latest In The Backchannel
Not yet a TPM Member?

I'm already subscribed

Sign up for the FREE weekly edition of The Backchannel

One must-read from Josh Marshall delivered weekly to your inbox

One must-read from Josh Marshall delivered weekly to your inbox