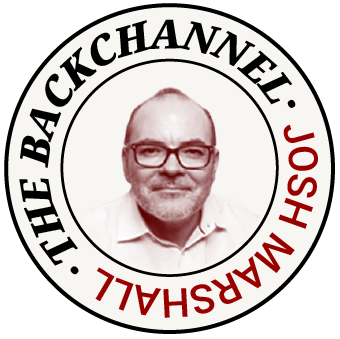 One must-read delivered daily to your inbox
Vol 2. No. 39: About that Robert F. Kennedy Jr Thing
Everybody's been talking about it. So I wanted to share a few thoughts on RFK Jr's comments about "the Jews" and "ethnically targeted bioweapons." Into the Kennedy Bullshitosphere, Now with Bonus Anti-Semitism Originally Published: July 17, 2023 12:05 p.m. You've...
Want to keep reading?
Join TPM and get The Backchannel member newsletter along with unlimited access to all TPM articles and member features.
Latest In The Backchannel
Not yet a TPM Member?

I'm already subscribed

Sign up for the FREE weekly edition of The Backchannel

One must-read from Josh Marshall delivered weekly to your inbox

One must-read from Josh Marshall delivered weekly to your inbox