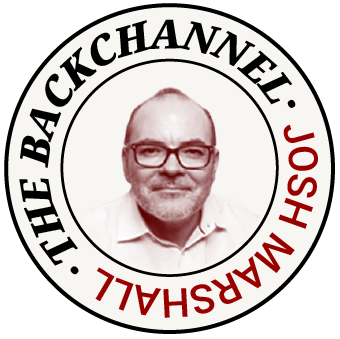 One must-read delivered daily to your inbox
Vol 2. No. 36: Now is Not the Time To Join NATO
As you know from many things I've written over the last year, I'm a strong supporter of Ukraine. Our aide to Ukraine over the last 18 months is in U.S.'s interests both in narrowly geopolitical terms and in the greater...
Want to keep reading?
Join TPM and get The Backchannel member newsletter along with unlimited access to all TPM articles and member features.
Latest In The Backchannel
Not yet a TPM Member?

I'm already subscribed

Sign up for the FREE weekly edition of The Backchannel

One must-read from Josh Marshall delivered weekly to your inbox

One must-read from Josh Marshall delivered weekly to your inbox