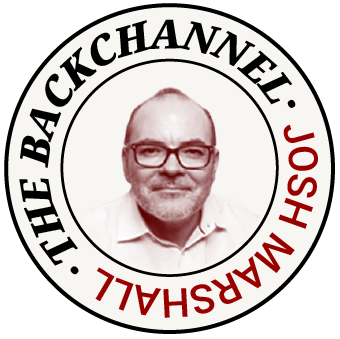 One must-read delivered daily to your inbox
Vol 2. No. 35: Holy Crap, There's More, Folks
So yesterday, we had the Trump-appointed Hunter Biden prosecutor crushing Republican dreams and confirming that no one from the Biden administration pressured him to do anything or refrain from doing anything. Now we learn that House Republicans' star "whistleblower" is...
Want to keep reading?
Join TPM and get The Backchannel member newsletter along with unlimited access to all TPM articles and member features.
Latest In The Backchannel
Not yet a TPM Member?

I'm already subscribed

Sign up for the FREE weekly edition of The Backchannel

One must-read from Josh Marshall delivered weekly to your inbox

One must-read from Josh Marshall delivered weekly to your inbox