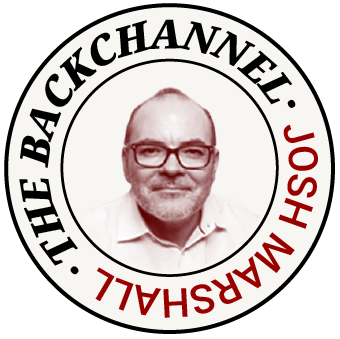 One must-read delivered daily to your inbox
Vol 2. No. 34: A Cover-up In DeSantis's anti-Woke Paradise
An otherwise run-of-the-mill politician sexual harassment story has surfaced in South Florida. What makes it a potentially national story is a cover-up which directly implicates the Speaker of the Florida state House, the man who pushed through the national campaign-centric,...
Want to keep reading?
Join TPM and get The Backchannel member newsletter along with unlimited access to all TPM articles and member features.
Latest In The Backchannel
Not yet a TPM Member?

I'm already subscribed

Sign up for the FREE weekly edition of The Backchannel

One must-read from Josh Marshall delivered weekly to your inbox

One must-read from Josh Marshall delivered weekly to your inbox