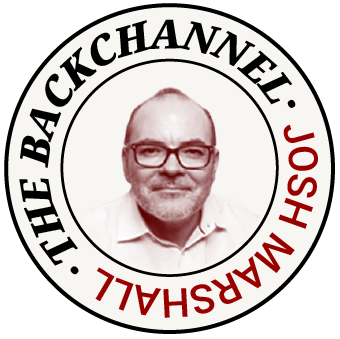 One must-read delivered daily to your inbox
Vol 2. No. 31: Twitter Long Weekend of Doom
Has Elon Musk finally battered and bruised Twitter enough for it to be dealt a fatal blow by Meta's (née Facebook's) new Twitter clone app? That's our topic in today's edition of The Backchannel. Inside Twitter's Extended Weekend of Doom...
Want to keep reading?
Join TPM and get The Backchannel member newsletter along with unlimited access to all TPM articles and member features.
Latest In The Backchannel
Not yet a TPM Member?

I'm already subscribed

Sign up for the FREE weekly edition of The Backchannel

One must-read from Josh Marshall delivered weekly to your inbox

One must-read from Josh Marshall delivered weekly to your inbox