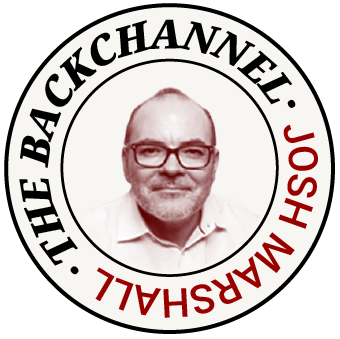 One must-read delivered daily to your inbox
Vol 2. No. 27: Was SCOTUS Awesome All Along?
As we await the final Supreme Court rulings of this term, it's worth asking: If the current Court is really so awful, why have we had all these recent rulings that non-conservative Court watchers call surprisingly good? (Spoiler Alert: SCOTUS...
Want to keep reading?
Join TPM and get The Backchannel member newsletter along with unlimited access to all TPM articles and member features.
Latest In The Backchannel
Not yet a TPM Member?

I'm already subscribed

Sign up for the FREE weekly edition of The Backchannel

One must-read from Josh Marshall delivered weekly to your inbox

One must-read from Josh Marshall delivered weekly to your inbox