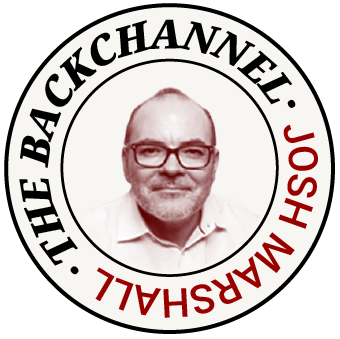 One must-read delivered daily to your inbox
Vol 2. No. 18: Learning to Say F#$* It to The Trump FlimFlam
(REMINDER: If you haven't had a moment to contribute to this year's TPM Journalism Fund drive, please consider doing so today. It's as easy as clicking this link.) We're fast and furious just now starting a year and a half...
Want to keep reading?
Join TPM and get The Backchannel member newsletter along with unlimited access to all TPM articles and member features.
Latest In The Backchannel
Not yet a TPM Member?

I'm already subscribed

Sign up for the FREE weekly edition of The Backchannel

One must-read from Josh Marshall delivered weekly to your inbox

One must-read from Josh Marshall delivered weekly to your inbox